My Heritage Buys Geni.com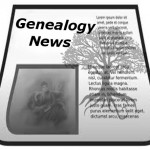 Israeli based genealogy site My Heritage just purchased competitor Geni.com. The purchase will allow My Heritage to acquire billions more global records, making the company a huge competitor in the genealogy market.
The addition of the Geni.com records brings My Heritage up to approximately 72 million registered users. These numbers elevate My Heritage as a serious competitor to Ancestry.com, which had about 1.87 million users as of the first quarter of 2012.  One more point that solidifies My Heritage as a global force in online genealogy research is the site's focus on collaboration and record sharing: which gives it a great social media feel.
Gilad Japhet, founder and CEO of My Heritage commented. "Today's news is a major turning-point for the family history industry, giving us significant new resources to extend our market leadership and deliver new value to families worldwide,"
Adding…
"Well established as an innovative and social brand, Geni.com is a natural addition to My Heritage and together we look forward to taking collaborative family history to new heights. Over the past few years our dedicated workforce has transformed My Heritage from a garage start-up into a successful, dynamic and global company. With new funds, impressive new talent from Geni.com and new world-class leaders on our Board, we look forward to fulfilling our potential and accomplishing our mission to bring family history to the masses."
Along with the new records, My Heritage also gains some new talent in the form of Geni.com employees and engineers. One more addition to the My heritage family will be founder of Geni.com David Sacks, who will take a seat on the My Heritage board of directors.
About the sale, Sacks says, "What we've learned over the years building Geni is that there are three key assets that customers want in the genealogy space: records, private trees, and the world family tree. This deal brings together all of these pieces to form the most complete offering in the genealogy space. Together with My Heritage, we look forward to continuing Geni's mission of connecting humanity through a single family tree"
Although united, the two companies will operate separately keeping their independent services: yet allowing users an option to collaborate. A system of two-way information exchange between the sites is a huge added-value initiative for users of both sites. My Heritage users gain additional records and Geni.com users gain My Heritage's Smart Matching technology (a fantastic tool that finds common matches between user's family trees) and access to My Heritage DNA kits for those interested in genetic genealogy.