Genealogy TV Favorites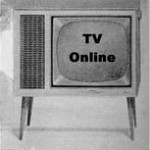 With the new season of NBC's Who Do You Think You Are now regularly scheduled for Friday nights 7/8c and the BBC program Finding Your Roots set to air on March 25, it may seem that genealogy addicts would be getting their family history fix.
However, if you just cannot get enough, there are a number of excellent programs that will help tide you over. Some of them may be your old favorites, while you can enjoy others as new-to-you.
Genealogy TV Timeline
Genealogy TV may have gained fame with the Who Do You Think You Are franchise but it was not the first of its kind.  From genealogy TV's beginnings genealogy beginner plots a timeline of genealogy viewing pleasure.
History Detectives – PBS: Premier 2003
History Detectives a PBS documentary series had a unique approach to genealogy. The show centered on solving the mysteries of family heirlooms and historic objects through family history and genealogy.
Who Do You Think You Are – BBC:  Premier 2004
The first of the WDYTYA franchise began with the British version and was a huge success right from the start. Expanding to produce shows for Canadian (2007), Australian (2008), Irish (2008) and US (2010) audiences, it is still going strong.
Ancestors in the Attic – History Channel: Premier 2006
History Channel had its contribution to Family Tree broadcasting with the unforgettable Canadian program Ancestors in the Attic. The premise of this series follows a team of genealogists as they use traditional research techniques combined with genealogy DNA research to present an entertaining picture of genealogist as detectives.
Coming Home – BBC: Premier 2007
Coming home is a charming program that focuses on Welsh genealogy. Produced by BBC Wales it follows a similar format to Who Do You Think You Are. Each episode features a celebrity in search of their Welsh roots.
The Genealogy Roadshow – RTE One: Premier 2011
A four part Irish Genealogy TV series airs on RTE One. This program follows a fun format much like Antiques Roadshow.  The Ancestor hunters of the Genealogy Road Show travel Ireland solving family history mysteries.
Faces of America – PBS: Premier 2010
Faces of America the four part series hosted by professor Henry Louis Gates is another enjoyable PBS program. Faces of America combines DNA testing with genealogy research to delve into the family trees of celebrities.
The great news is that you do not have to wait a week to watch more genealogy TV as episodes of for these must watch shows are available now…online free. Join us on the Coffee Shop Forum for links.
Image Credit: FrankAllan via Photobucket