Genealogy News: Over 172 Million New Records for your Family Tree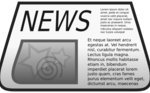 October has been a very busy month for family tree enthusiasts on the internet and genealogy Sites are bursting at the seams with new records on an international scale. There are new additions to databases from Canada, Europe, Ireland, Scotland England and the US, giving a combined total of 172,082,000.00 plus records. All made available in October alone.
The new records come in great variety, from Home children, Poor Law Immigrants, land records, baptisms, marriages, deaths, prison records, estate files and much more.
North American Records
In Canada, additions were made to the Home Children database at Library and Archives Canada with 20,000 new names added.  The new names, extracted are from the Canadian Passenger lists collection 1925 to 1932.  Each record contains the name and age of the child, name and type of ship along with both the dates and ports of arrival and departure.
Another October contribution from Canada comes via Olive Tree Genealogy and includes a database of Poor Law immigrants 1836 to 1871.  The English Poor Law was legislation that made immigration available to very poor UK citizens living in workhouses. The law allowed immigration to the British Colonies of Australia, New Zealand and Canada. Thanks to Olive Tree, there is a new compilation of immigrants from 23 ships available on their site.
With the addition of 134 million newspaper articles GenealogyBank leads the pack for this resource while FamilySearch backs up the US contribution with 281,000 estate files for North Carolina 1663 to 1917.
For military records look to FindMyPast, they have published approximately 10,000 records of allied POW's for WWII.  These records are of soldiers who had escaped or attempted escape from POW camps through central Europe. The information available in this record collection is name, rank, serial number and references to files kept in the National Archives. You may also find references to the POW camp where the prisoner was held, along with their date of capture.
European Records
FamilySearch has done it again with the addition of 220,000 plus land records originating from the Czech Republic.  The land records cover the period 1450 to 1850 and can be accessed through "Browse-Only" also known as Waypointing (see, LDS Family Search: How to access un-indexed records for the Genealogy Beginner).  The images themselves largely predate parish records and although the value of these resources cannot be questioned translation may be necessary.
(In addition to this, FamilySearch has also made 289,000 images available containing the land records of Guam 1898 to 1964.)
New Records from Great Britain
October online searches continue to amaze as Irelands, FindMyPast includes Irish Prison Records 1790 to 1924.   This record set contains 2.7 million records and is a first time online premier. Director of FindMyPast, Brian Donovan states, "These records provide an invaluable resource for anyone tracing their Irish ancestors, as during the period covered almost every household in Ireland had a convict in their family. These records provide such a wealth of information that they are sure to shock and surprise almost anyone looking for the missing links in their Irish family tree."
Chalk up another fantastic genealogical resource to The Ireland Genealogy Project. With an update to the Royal Irish Constabulary records, this collection covers Derry/Londonderry, Kerry, Kildare, Kilkenny, Limerick, Longford and Offaly for 1845. Best of all it access to the records are entirely free.
Those of you with Irish roots will be even more excited to know that Roots Ireland and IrishGenealogy have also had a very busy October. Over 543,000 birth and baptism records for Waterford have been added to the Roots Ireland database. With a substantial contribution of their own, IrishGenealogy has included more Roman Catholic Church records covering Carlow, Cork, Dublin and Kerry.  IrishGenealogy is the website of the Irish government and access is free of charge.
In Scotland, FamilyRelatives offers up a banquet of trade directories, adding over 80 volumes from Pigot's Directory Scotland.  The Directories cover the years 1825 to 1826, 1837, 1902 and 1912.
More New Records From Great Britain
Not to be outdone by their neighbors, the UK's GenesReunited, Anscestry.co.uk, and TheGenealogist.co.uk all have made an October contribution.
GenesReunited has updated their already considerable collection with 35 million parish records. Included in this compilation are baptismal, marriage and death records in addition to Boyde's Marriage Index 1538 to 1840. Access to these records requires a subscription that is well worth it.
If you have been looking for parish records from Warwickshire and Dorset with Dorset Poor Law records inclusive, then you should check out Ancestry.co.uk. The new record additions cover a wide span beginning in 1910 with some records reaching into the 1500's.
Finally yet importantly, TheGenealogist.co.uk released the 1911 census records for Wales, Kent and the Isle of Man. Available with these long awaited records are high-resolution images, in color.
October Wrap Up
What an incredible ancestor filled October it has been and how fitting during Family History Month to have so many additional resources contributed.  For more information on how to access these great new records, existing members can join us on the forums at Genealogy News and Events
If you are not yet a member, take advantage of our two-week free trial and join us on the forums today.