Genealogy and Disasters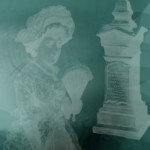 It may very well be the desire to know who we are and where we come from that leads us into family tree research…but it is often the family history stories that keep us going.
The clues we find in the written record such as an accidental or unusual cause of death can take us on a journey into the past: a journey that sometimes concludes in the discovery of an ancestor's tragic end.
Such was the case with Clara Rawson whose 1908 death certificate stated the cause of death as "burnt in fire in Fernie".  A little digging through newspaper archives revealed that in August of 1908 there occurred a forest fire of epic proportions.  The 1908 fire that killed Clara blazed hundreds of miles down a valley wiping out several communities and resulted in over 600 deaths.
Gendisasters.com
If you find hints that your ancestors perished from a disaster such as a fire, flue epidemic, earthquake, mine explosion, tornado, train wreck or landslide…not to mention a more famous one such as the sinking of the Titanic: Gendisasters.com is a site you will want to visit ASAP.
Gendisasters is a genealogy site dedicated to recording and publishing information involving histories disasters both natural and man made. The site allows family history hunters to search through their database by:
Year (1755-2011)
Location (within Canada and the US)
Disaster
Finding Ancestors
The depth of the genealogical information included on the site ranges from sparse to quite rich in detail. For example, information on the 1903 landslide in Frank, Alberta, Canada gave the names of 55 victims along with occupation and in some cases family information. Such is the case with WILLIAM WARRINGTON, a miner whose wife and six children also perished in the disaster.
The site also contains newspaper stories of accidental deaths that are a little out of the ordinary such as:
The tragic death of two young boys in Rosier Mo, who were attacked and eaten by wolves in 1898
The Powell, WY man who was attacked and killed by a buck sheep (Ram) in 1929
The boy from Arlington, MN who perished when a tombstone fell on him during a grave decorating party
The 1920 death of two men who were killed by an elevator that fell 10 stories
If you find an unusual cause of death for one of your ancestors, Gendisaster may be the ideal site for you to flesh out the details of the event.  Best of all…this genealogy site  is free!