The Value of Genealogy Communities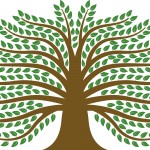 Genealogy communities have sprung up all over the internet.  They come in all shapes and sizes, from online search sites with databases, surname registries, one name study groups and professional societies, to groups like Genealogybeginner that focus on the needs of beginning genealogists. What they all have in common is a group of people who share a passion for researching their family tree. That is why genealogy communities and groups have become so popular.
Belonging to one or even several online genealogy communities can have great benefits to genealogists both beginner and advanced.
Deciding what group is right for you?
When looking at the benefits of joining a genealogy community it is a good idea to first determine your own needs and then define what you expect to get out of your membership.  Some things for the beginning genealogist to consider before signing up are the size of the group, as well as its main function.  Many genealogy groups focus on the needs of professional genealogists and although they offer resources that may help you with your family tree research, they sometimes do not provide the assistance needed to use those resources.  In addition, many online genealogy communities are quite large and it is easy to become lost in the shuffle; with your important questions going unanswered.
What are the elements of a great genealogy community?
So what are the needs of a beginning genealogist? The biggest need is for education and instruction. Understanding not only what information you should be looking for but also how to find it, document it and apply it to your family tree. Next is the need for access to help, belonging to a community that is readily available to afford you, the beginning genealogist, with important resources such as great downloadable family tree templates, useful links and informative articles. In addition, providing answers to your key questions in a timely manner should be on your high on your list of priorities.
Now the question becomes, what genealogy communities may exist that meets your specific needs? What you want here is a community that can grant you access to an informative and relevant article database or Blog, offer quality instruction and classes, have a community meeting place or forums and finally someone (preferably a live experienced and friendly resident genealogist) who will be available to answer your questions. On top of this, you will want a group that keeps abreast of genealogy news and will inform you when new records become available, records that will help with your search interests. Finally, you want it to be fun, positive and encouraging.
Making the most of your genealogy community
The next part of this equation lies with you, once you have found your genealogy community it is up to you to make the most of it.  What that means is involvement. Personal involvement equals participating in forums (not just lurking) and networking with the greater community. Participation broadens your scope; you could find hidden resources you would never have guessed at, such as meeting another member with similar interests and helpful information. Without participation, there is no community.
Wrap Up
Finding the right genealogy community can be a great motivational tool for beginning genealogists who soon learn that the pursuit of their family history can be an isolating experience.  For those times when your friends and loved ones fail to understand your excitement over some dusty old record or question your sanity due to your preoccupation with visiting cemeteries, having a community of like minded ancestor hunters can be a great blessing.
Of course, I recommend our community here at Genealogybeginner as your fist stop and invite you to come join us on our forums. To get started sign up for our two week free trial and then jump on over to the Coffee Shop and introduce yourself or jump right in with a question on the Ask A Genealogists board.