Genealogy Christmas Gifts: For Every Budget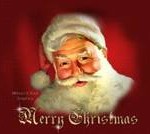 Is your family tree enthusiast a technology junkie or an eclectic collector? No matter, the ever-growing popularity of genealogy has made buying a Christmas gift for your favorite genealogist or family historian a breeze.  This season there are just so many wonderful choices available.  If you are still stumped don't worry, you have come to the right place.
Genealogybeginner.com has singled out some of the seasons best to help you find that one perfect gift for every budget.
Genealogy Gadgets and Gizmos
If you are shopping for your favorite genealogy geek here are two gifts that are likely to be at the very top of their Christmas list.
Portable hand held scanners & lightweight pen scanners
Portable hand held scanners and lightweight pen scanners are perfect for genealogy fieldwork. Priceless for recording documents, old letters, photographs and family recipes on the go, they can be purchased at most electronics stores.
Prices range from $100 – $400
Digital voice recorders
Digital voice recorders are one of the handiest tools Santa can bring. Ideal for recording family interviews and transcribing tombstones, there are even some that will transcribe your voice recordings to PC.  This gift is one of the best ways to make sure your genealogist easily captures those all-important details.
Prices range from $ 40 – $300

A Sparkling Family Tree
Jewelry
Jewelry that pays tribute to their passion for family history is a great gift for him or for her.  Beautiful pendants, rings, cufflinks and tie tacks with a family tree motif can be set with the birthstones of loved ones, making this a gift straight from the heart.
Available in a wide range of prices

A Fashionable Family Historian
T-Shirts and totes
Genealogy T- Shirts from the serious to the silly make a fun gift for any family history nut. Add to that a cool canvas tote captioned to match and you can send your family historian off in comfort and style on their next field trip.
Prices range from $20 – $30
To complete your shopping list join us Coffee Shop forum for some great Stocking Stuffer ideas.
Image Credit: lisamarie_1268 via Photobucket