Genealogy Beginner's French Canadian Genealogy Tips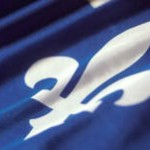 The genealogy of Upper Canada and/or French Canadian genealogy are amongst the most difficult spheres of ancestral research.  This is true not only for the genealogy beginner but also for professional genealogists.  Although this area may have some of the best preserved and indexed records in the world it is also one of the most confusing to investigate. This is true for several reasons, most of them being due to historic and multi-cultural influences such as language and the cultural influences of Acadian and Métis ancestry, all of which makes researching French Canadian roots so exceptional and unique.
The basics of genealogy research in Quebec begins with vital records, however searching for these records requires search strategies more in tune with European genealogical research methods. Before the first of January 1994 there were no civil registrations of births, marriages and burials, these records were the sole dominion of the church.
Church Records
Churches in Quebec were required by law to keep two copies of their registers, one for the church and another that was kept for the district protonotary (chief clerk at the regional courthouse).  The registers were turned in to the protonotary once per year and that, for several years, is as close as Quebec came to having a civil register.  It was not until 1927 that municipalities gained the right to record births; however, the records seem to indicate that the people preferred the church.  To complicate matters further, civil marriages, in fact, any marriage outside of the Catholic Church was not recognized before 1960. An interesting aside to this is that church marriage records are still considered a legal document in the province of Quebec.  In 1994 the government of Quebec took over the responsibility for registering all vital events and at that time records of registrations over 100 years old were moved from the district protonotaries to a national archives.
Tips for French Canadian research
With this in mind it is easy to understand why searching for your French Canadian roots can be a confusing prospect. It does help to know what to look for, or perhaps what to look out for would be a better description. Here are some things to keep in mind while working your way through Quebec vital records.
Civil and church records may have discrepancies in information, although the dates are seldom in conflict. Also if you do not find what you are looking for in one set of records check the other set as sometimes the dual documentation policy was not always strictly followed. Although this is rare it does happen, consequently it is worth checking both sets of records.
About Protestant records
Following the British conquest of Quebec up to the late 1820's the Anglican Church was the only Protestant religion that was legally entitled to keep civil registers, with the exception of a small number located on the Isle of Montreal.  Despite this, some Protestant churches still performed marriages, baptisms and burials. For these records you will need to check with the church archives. In 1804 protestant marriages were legalized.
Before the war of 1812 protestant ministers from the states of Vermont, New York and New Hampshire would visit as missionary circuit riders conducting marriages, baptisms and burial services. It is probable that they took their registers with them when they left. This is a good clue on where to look if you have not been able to find records where you expected to find them.  An interesting note in this area is that Catholic missionaries would also travel to Vermont and these records were brought back to Quebec.
Illegitimacy was considered a great disgrace within the protestant faith; this resulted in a failure to baptize illegitimate children. Although not conclusive, this is something to take into account if you have covered all other bases and still can not find a record for your generations past.
Catholic records
French Canadian Catholic records are filled with little quirks, dates are written down in their full form such as One thousand seven hundred and thirty one for 1731.
Women were listed with their maiden names; take that into consideration when searching indexes.
Pay attention to the names of witnesses and godparents in the registers as it was common for them to be close family members.
Notes in the margins of the record can give additional information.
Illegitimate children within the Catholic Church were often noted as "inconnuu", for example an illegitimate child may be written down as Francios Inconnu or Genevieve Inconnu. These children will often be found in the census with their family so use that resource to cross reference with an entry of "inconnu".
Important Collections
Here is a tip that may save you a great deal of time with your French Canadian research. Check the Tanquay Collection; Dictionnaire Genealogique des Familles Canadiennes. (Genealogical Dictionary of Canadian Families from the Founding of the Colony to Our Time) The Tanquay Collection is the work of father Cyprien Tanquay a notable early Canadian genealogist who researched and recorded the origins and family lines of early Canadian colonists. The Collection may have a good deal of your family tree already researched. In it you will find individuals listed with an easy to follow Roman numeral system that lets you know immediately if there are deeper roots in your family tree.  Using this collection in tandem with the Drouin Collection (The repository of Quebec Vital and Church records)  and the Canadian Census Collection for Quebec will eliminate a great deal of frustration.
Language
One other slightly intimidating obstacle to French Canadian genealogy is that the records are written in French.  Do not let this scare you away there is a simple formula that you can follow even if you do not speak a single word of French.
Dit names
Lastly, educate yourself about dit names. A dit name is the name that was used to differentiate one family of a common surname from another. Some of the older families may have several dit names.  This is important information because when you are tracing back; the predecessor of the ancestor you are researching may be listed under a different last name.  For example if you were researching Michel Simon  you may find his father listed as Francois Leonard or Francois Simon dit Leonard or Francois Simon-Leonard as Leonard is a dit name for Simon. Dit names may (not always) be an indication of an ancestor further back in the record so pay attention to them.
The Subject of French Canadian genealogy covers a large area of which this post only scratches the surface.  If you have any questions or for information on how to read a French Canadian Church Vital record entry check out the  Ask a Genealogist Forum.