Free Template Download
Download your free family tree template by filling out the form below.
This family tree template is available for download at no cost. This is a fairly standard six-generation family tree template that is a great place to start for the first time genealogist.
Interested in your past? Discover your genealogy with our 30 day free trial offer.
Family Tree Starter Kit
Get over 10 custom built family tree and genelaogy templates to jump start your discovery process included with your free trial.
Unlimited Site Access
Enjoy unlimited access to all parts of the website and community forums, giving you the best tools available to learn about your past.
• Free Trial Benefits •
Eight Weekly Lessons
Every week you'll get a beautifully designed,
step-by-step weekly lesson that are delivered right to your email inbox.
Unlimited Support
You'll have someone to answer questions when you need them – phone, email, and online – we'll be there for you.
Your History Is Waiting – Start Today!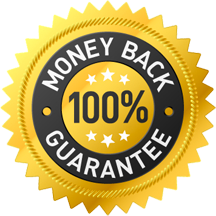 Come join the Genealogy Beginner community with this exciting 30 day free trial offer! You can breathe easy knowing there is a 100% money back guarantee while you give the program a test drive. A few highlights:
Personal support from our in-house genealogists

You'll have members-only access to our community forums. Our resident genealogists will be available to provide guidance and resources. The services of a genealogist can cost up to $1800 on other sites (See Ancestry.com as an example). With your Genealogy Beginner membership, this unlimited resource is included.

Weekly lessons delivered to your inbox

Each week for eight weeks you'll receive a genealogy lesson. The lessons are designed specifically for the beginning genealogist. As you complete each lesson, you'll gain the tools you need to discover your family's history. Each lesson includes specialized, member only community forums, where instructors are standing by to answer your questions and give direction, guidance, and advice.