Free Online Genealogy Books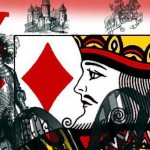 Something that always gets me excited about genealogy is finding great free resources online, especially ones that are:
1. Unique
2. Packed with family history information
3. Available on other sites for a fee
 Recently I discovered one on Google Books that I thought might be just as exciting for others researching their family tree whether they are experienced genealogists or genealogy beginners.
A Genealogical and Heraldic History of the Commoners of Great Britain and Ireland
A Genealogical and Heraldic History of the Commoners of Great Britain and Ireland, written by John Burke is a four-volume book published in the mid 1800s that contains information on almost 400 families in the first volume alone. What makes the book unique is that it contains information on people who were either landowners or held rank…but were not among the titled gentry.
Family History Information
Within the biographies contained between the covers, you will find names, vital events, occupations and geographic information on these families as well as specifics on individual members.
To give you an at-a-glance idea of what you may find let us look at the Beckford family of Fonthill.
The entry begins by identifying one William Beckford esq.  of Fonthill Abbey in the county of  Wilts. Who married the daughter of the fourth Earl of Aboyne . In a short introduction to his biography we learn that the William was a member of parliament and inherited his estates from his father.
Below the biography is the Lineage section which starts off with the origin of the family and continues on with short history including the military history of several family members.
Far from a dry pedigree, this family record includes such tit-bits as: Mr. Beckford is descended (Paternally or maternally) from all the Barons of the Magna Carta and had among his ancestors another William who was twice Lord Mayor of London.
At the end of the book family tree fanatics will find an appendix that lists:
Banneretts and Knights made after the battles of Stoke and Blackheath by King Henry VII
Officers commanding the queens forces anno 1569
Knights of the Royal Oak
 Want More Great Family Tree Resources?
Some other great free genealogy books that can be found on Google Books include:
The knightage of Great Britain and Ireland
The Court Journal: Court Circular & Fashionable Gazette: Volume 7
Burke's Peerage, Baronetage & Knightage: Clan Chiefs, Scottish Feudal Barons, Volume 1
A Genealogical and Heraldic History of the Colonial Gentry
Complete peerage of England, Scotland, Ireland, Great Britain
Burke's Royal Families of the World: Africa & the Middle East