Free Immigration Records: Ellis Island Site Calls for Help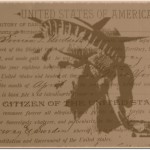 These days genealogy sites that give free access to records are few and far between.  One of the few sites that do provide free use is The Ellis Island Immigration site. If you have used the Ellis Island site to find your ancestors immigration records you already know what a valuable resource it is to family tree climbers. Can you imagine what a tragedy it would be to the genealogy community if that access were lost?
This week a story in The Tribune Star by Tamie Dehler, calls out on behalf of the Statue of Liberty/Ellis Island Foundation. The foundation, responsible for making free immigration records available to genealogists and family history researchers is a non-profit organization that relies heavily on public support for continued free access to these important records.
In their message to the public, the foundation says:
"In order to continue to provide free access to our valuable archive of immigration records … we need to ask our friends to step in and play a part with a critically needed contribution. For more than 10 years, these immigration records have been free for you to explore. But our site and content are costly to maintain, operate day-to-day, and continually improve. We're a non-profit, so your tax-deductible contribution is essential to our work. And in tough times like these, whatever donation you make goes even further than you can imagine in keeping Ellis Island Online free."
Your support in the form of a yearly membership will help The Statue of Liberty-
Ellis Island Foundation, Inc. keep this invaluable service open to genealogists. Membership costs total $45.00 per year and are 100% tax deductible.
Visit The Statue of Liberty-Ellis Island Foundation, Inc and support the foundation that has helped so many.
Image Credit: Ramona Hartley