Free Genealogy Search: 1940 US Census Returns Go Live April 12, 2012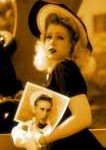 A visit to the National Archives genealogy resources page evokes a subtle sense of excitement, as the counter ticks down to the April 2, 2012 release of the 1940 US census returns. These important records will be accessible through public access computers at Nara facilities on a national level. They can also be conveniently accessed through the internet from your personal computer.  Better yet, it is free of charge. The 1940 census is the 16th Federal Population Census of the United States and the census day was April 1.
The questionnaire for this census was a double-sided form that afforded space for 40 entries. There were also two additional lines for the five percent sample questions.
New questions added
Many of the questions answered on the 1940 returns are customary to census questionnaires. However there are several new questions added that are likely to provide clues of great value to your genealogy research.  For instance, the 1940 census asks for the name of the person providing the information as well as the birthplace of that person's mother and father.
Some other interesting questions asked on the 1940 census include:
•    Whether the home of the enumerator is owned or rented, as well as the value of the home
•    Whether there are any persons currently absent from the household
•    Highest completed level of education
•    It asks for a specific profession such as salesman, music teacher or laborer etc
•    Whether the person is a veteran of the US military or the wife, widow or child of a veteran
•    The earliest language spoken at home during childhood
Of a woman's marital status it asks for the number of times a woman has been married, her age at the time of her first marriage and the total number of children born to her. (Excluding stillbirths)
Research strategies
For those of you who are already eagerly anticipating your research of the 1940 returns. Here are a few strategies to help you get the most out of your investigation.  At the top of this list is the knowledge that you will not be able to conduct searches by name, as there will be no name index available when it first opens up. To locate your ancestor, you are going to need their address as well as the enumeration district in which it was located.  It may be a good idea to start gathering some of this data now.
In order to find the addresses of the forebear(s) you will be researching. You can start looking them up in city directories. These directories are usually available in your local library, so initiate your inquiry there.  If you have already found your predecessors in the 1930 census, use it as a starting point for your 1940 census searches. Another excellent resource for tracking down locations is the WWII draft records.Should you still be having trouble locating the enumeration districts you need? Try the 1940 enumeration district, census maps, as they should contain the district numbers.
It is important to note, that maps may not be available for all towns; in this case, looking at county maps is the next step.
Links to enumeration district finding aids:
•    Geographic Descriptions of Census Enumeration Districts
•    Enumeration District Maps
•    1940 City Directories at NARA
•    Use Stephen P. Morse's Search engines to locate Census Enumeration District Numbers
This information should get you off to a great start. However, should you want a little more assistance there is a very informative guide available at the NARA Website. Before you leave, grab the table for deciphering the codes used in the 1940 census.  Print it out and keep it with your preparation materials for an organized search later.  This will give you plenty to do while waiting for April 2, 2012 to arrive.
For more information on this and other great genealogy resources visit: National Archives and Records Administration.