"Finding Your Roots" Premiers Sunday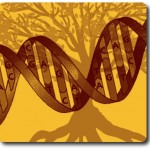 Mark your calendars for Sunday March 25 8pm EDT to watch the premier of "Finding Your Roots" with Henry Louis Gates, Jr.
Perhaps what makes "Finding Your Roots" one of the most interesting celebrity genealogy programs to date is the element of surprise as Gates escorts his guests through some shocking revelations in search of their ancestors.
Each episode features the genealogy of two or more celebrities. With the help of some leading American Genealogists, Family History experts and DNA samples. The show often links guests together in surprising ways using Autosomal DNA.
Scientists Joanna Mountain and Mike Macpherson of "23and Me" (genetics testing company) worked with "Finding Your Roots" to come up with some often-astonishing results.  Proving relationships by degrees such as 3rd, 4th, 5th cousins (or more) is accomplished using the genetics company's "Relative Finder" test.
This seasons 10 part series features a celebrity Line up of:
·         Harry Connick Jr. and Branford Marsalis
·         Cory Booker and John Lewis
·         TV Personalities Barbera Walters and Geoffrey Canada
·         Kevin Bacon and Kyra Sedgwick
·         Angela Buchdahl, Rick Warren and Yasir Qadhi
·         Samuel L. Jackson, Condoleezza Rice and Ruth Simmons
·         Actors Maggie Gyllenhaal and Robert Downey, Jr.
·         Sanjay Gupta, Margaret Cho and Martha Stewart
·         John Legend, Wanda Sykes and Margarett Cooper
·         Michelle Rodriguez, Adrian Grenier and Linda Chavez
Watch Preview on PBS. See more from Finding Your Roots.