New Family Tree Site Offers a Great Deal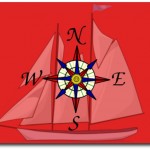 Genealogy beginners in the US will be happy to learn that findmypast has launched a new search site tailored to family history hunters across the pond.
The new site titled findmypast.com is geared towards helping the descendants of UK immigrants conduct family tree research with records specifically tailored for US Family History researchers.
The records can be searched by:
Census, Land and Substitutes
Churches and Religion
Education and work
Immigration and Travel
Institutes and Organizations
Military Service and Conflict
Newspapers, Directories and Social History
Vital Records (Birth, Marriage, Death)
In addition to the US records, subscribers will have access to records from the UK, Ireland, Australia and New Zealand.
The best part is that right now findmypast.com is offering a limited time 76% Pioneer discount!