Facebook for the Dead?
A press release from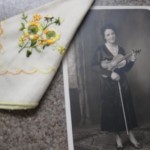 explains how, and why, Footnote.com takes social networking into the past. When a loved one is lost, friends and family members experience a range of emotions from sorrow and grief to comfort. Often, this leads to sharing stories and memories. Until now, it has been a challenge to find a place where these stories can come together to easily be shared, preserved and enriched. At Footnote.com, anyone can create or find Footnote Pages, a space where users can connect and share information, photos and stories about people important to them.
To celebrate the new Footnote Pages, Footnote.com created over 80 million pages from the data in the SSDI. These pages feature an interactive timeline, map, photo gallery, and many other tools which has led some to refer to Footnote Pages as the Facebook for the Deceased.
Read the full press release at the Footnote Press Room, or visit the Footnote Blog.
…
Where to Next?
…