Genealogy for Beginners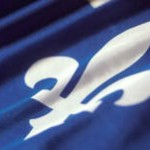 The genealogy of Upper Canada and/or French Canadian genealogy are amongst the most difficult spheres of ancestral research.  This is true not only for the genealogy beginner but also for professional genealogists.  Although this area may have some of the best preserved and indexed records in the world it is also one of the most confusing to investigate. This is true for several reasons, most of them being due to historic and multi-cultural influences such as language and the cultural Continue reading "Genealogy Beginner's French Canadian Genealogy Tips" »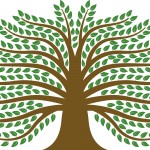 Genealogy communities have sprung up all over the internet.  They come in all shapes and sizes, from online search sites with databases, surname registries, one name study groups and professional societies, to groups like Genealogybeginner that focus on the needs of beginning genealogists. What they all have in common is a group of people who share a passion for researching their family tree. That is why genealogy communities and groups have become so popular.
Belonging to one or Continue reading "The Value of Genealogy Communities" »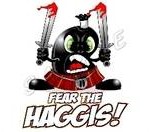 Today is Blog Action Day and the subject is food. This year's subject puts me in mind of how our gastronomic tastes and cooking practices have changed from those of our not so distant ancestors. Remembering some of the dishes grandma prepared makes me wonder if perhaps my forebears would have as poor an opinion of my food choices, as I have had of theirs.  In my youth, dishes like Blood Pudding, Headcheese and Haggis would elicit a fight or Continue reading "Family History and Food: Genealogy Beginner for Blog Action Day" »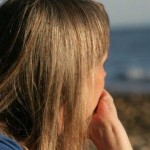 For many beginning genealogists, the line between the concrete facts of genealogical research and the personal lore of family history are easily blurred.  This article by Genealogy Beginner's resident genealogist, Ramona Hartley clearly demonstrates the difference between the two related but separate fields of study. Do you know the difference between genealogy and family history? When you are a beginning genealogist; taking those first tentative steps in researching your ancestry, it can be difficult to distinguish the difference between them. Continue reading "Genealogy or Family History?" »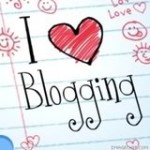 Genealogy Beginner was rated within the top 50 Best Blogs for Genealogy Geeks online by Online University.  We're proud to share the spotlight with some great fellow genealogy bloggers.  You can check out the full list at Online University.  They break the list up into four key sections:  General, Specific Research Projects, Libraries and Resources, News.
The number one blog for each category included:
Ever thought of throwing a Genealogy Family Reunion?  We talk about how to organize and initiate such a reunion in The Step-by-Step Genealogy Guide. It isn't that hard when you have a few basic tips.
First of all, plan the "reunion" around a pre-arranged family gathering (weddings are great.) This way you'll have folks in town anyway. Ask the relative getting married if they'd mind if you had an informal gathering the afternoon after the wedding (maybe at Continue reading "Three Steps to a Genealogy Family Renunion" »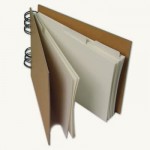 Some folks are asking about family tree research and if we could offer some ideas/assistance with how to actually find your ancestors. We'll spread the ideas out over several posts so you can digest things in small chunks (at least my mind works that way).
That said, I'm going to assume …
You have a family tree template and understand how to fill out a family tree.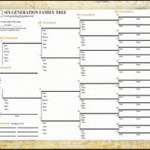 When making family trees it's easy to get lost in the details. All those lines and dates, who's generation one and where do your children go? My hope is that this blog post will get a discussion going around how to address these issues.The Six Generation Family Tree Template you downloaded has three key areas that you need to understand in order to complete your family tree:
Entry Numbers (representing people)
Chart Number (used to sync 7+ generations) Continue reading "Making Family Trees — Tackling The 6-Generation Family Tree Chart" »

We did a survey a little while back where I asked the original visitors to this website what their biggest challenge was when making a family tree. The idea was to make sure the website was a resource that would help people overcome these initial barriers.
This is what people said was their hassle.
Trying to figure out how to complete a formal family tree chart (like the one you downloaded)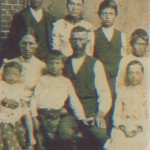 In case you are a novice, researching the genealogy of your family, you will know that you have to begin with yourself and move outward to your immediate family next. Keep a blank family tree and pedigree chart handy since you will have to record all the information there.  You should record the following data for each person: name, date and place of birth, date and place of death, spouse, children and parents. If there is any other interesting fact, Continue reading "Making a Family Tree — What to Record" »