Getting Started in Genealogy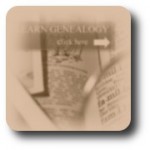 Have you ever wondered why genealogy and family history research is so popular? What is it that drives people to spend so much of their money and time pursuing their ancestral past?
On a personal level it may start with a question of self-identity "Who am I?" or a need to know where we belong "Where do I come from?"
In 1964 psychologist H. J. Sants, coined the term "Genealogical Bewilderment" in describing identity issues in adoptees, Continue reading "Why Learn Genealogy?" »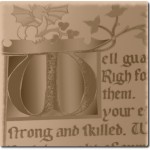 Today's language is quite different from the daily language of our ancestors. Some words and their meanings have all but disappeared from the modern lexicon.
For the Genealogy Beginner this can make reading old documents confusing if not outright frustrating.
Archaic Genealogical References
Recently I was assisting a novice genealogist in transcribing a document from the 1600s that they had been working on for some time. A huge part of the problem they were facing stemmed from an Continue reading "The Language of Genealogy: Understanding Old Documents" »

With the growing popularity of genealogy and family history, it is easy to find hundreds of internet sites dedicated to the subject; from sites claiming to have huge databases to others that promise to contain information relevant and specific to your family tree, surname or coat of arms.
Beginning Genealogists should be aware that not every genealogy site is as good as the claims they make.
Genealogy Scams
While a great deal of family tree sites are trustworthy, newcomers to Continue reading "Genealogy Scams and Red Flags" »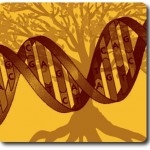 Genealogy Beginner Welcomes Guest Bloggers from the Sinclair DNA One name Study and the Salian DNA Project who have so wonderfully explained everything a genealogy beginner needs to know about how to use DNA testing to help with your genealogy research…and fill out your Family Tree Template!
So what do you do when there are no more records to get you any further back in time on your family tree? Most of us get stuck at a brick Continue reading "Using DNA to Grow Your Family Tree: Guest Blog" »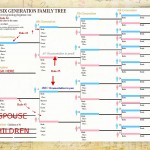 Have you ever felt confused about how to fill out a Family Tree Template?
Wondered what the numbers mean?
Who you should include?
Where to start?
Here are a few simple rules to follow that will have you filling out your Family Template in no time.
Family Template Rule #1 = YOU
Always start with yourself. Your name goes in the number one spot on the chart along with your vital statistics information such as when and where Continue reading "Fill out Your Family Template the Easy Way" »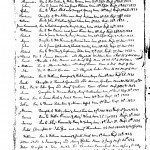 Recently while researching a family line, I discovered what I hoped might be a breakthrough on a frustrating brick wall. What I actually found was a good reason for beginning genealogists to use caution before including individuals in their family tree without first confirming the source.  Truth to tell, this is a sad tale of how genealogy misinformation and mistakes are spread.
This story starts with a search for the parents of John McCallum b. about 1785.
I know that Continue reading "Genealogy Pitfalls: Genealogy Beginners Beware" »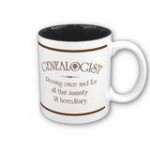 A resident genealogist is a professional on staff at a library, archives or even on a genealogy website who is there to provide family tree research advice and guidance, particularly to genealogy beginners.  A quick question to the resident genealogist may save you time as well as a great deal of frustration and it can be a lot of fun.
If nothing else your Genealogist in Residence is almost certainly, part detective and part historian. A website with a resident Continue reading "What is a Resident Genealogist?" »

Growing up in a family with a very healthy and robust "Scotts" pride brought the significance of family history home to me at a young age. From my family I gained an awareness of ancestry. Additionally, I experienced the sense of connection that only comes from knowing your ancestral roots…from the unique perspective of an adopted child.
As an adopted child, no matter how wonderful my family was at involving me in every aspect of their proud heritage, I was Continue reading "Adoption and Genealogy: A Primer for Adoptees" »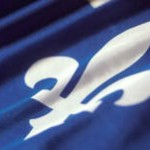 The genealogy of Upper Canada and/or French Canadian genealogy are amongst the most difficult spheres of ancestral research.  This is true not only for the genealogy beginner but also for professional genealogists.  Although this area may have some of the best preserved and indexed records in the world it is also one of the most confusing to investigate. This is true for several reasons, most of them being due to historic and multi-cultural influences such as language and the cultural Continue reading "Genealogy Beginner's French Canadian Genealogy Tips" »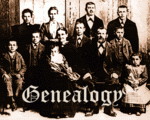 Most beginning genealogists very quickly become familiar with the LDS Family Search site.  No surprise there, as Family Search has 2.34 billion free searchable records currently indexed.  Millions of family history enthusiasts regularly use the search fields on the home page to explore these records. However, when this search tool fails to result in finding an ancestor, many beginners give up; believing the record they are searching for is not there.  This is unfortunate, as there are 312.4 million names Continue reading "LDS Family Search: How to access un-indexed records for the Genealogy Beginner" »