Genealogy Searches by Place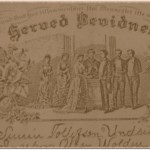 When tracing your Norwegian ancestors, you will learn that climbing your Norwegian Family Tree is a unique experience in genealogy research. From naming practices to language barriers and cultural differences, Norwegian genealogy is distinct in its resources and research techniques. In this article, Genealogy Beginner will pave your path with the basics of Norwegian genealogy research so you can start adding the names of your "Viking" forbearers to your family template.
Ancestors From Norway: Getting Started
One of the first Continue reading "The Basics of Norwegian Genealogy" »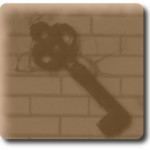 Hitting a brick wall in your family tree is an extremely frustrating experience for every family tree enthusiast from the novice to the advanced.  Especially after, you have spent hours combing through all of the obvious records.  When you have already checked the church records, civil records, obituaries, newspaper archives, immigration records and census…do not give up. Just realize that it is time to pull out your shovel and start digging deeper.
In short, after you have looked in all Continue reading "Genealogy Brick Walls: Look In the Unlikely Places" »
The folks over at Genealogy Insider have brought us a great post on London Maps. In an article by Grace we learn about the virtual exhibition of historical maps of the city from the British Library. This is a must visit, titles like this one from a map dating from 1653 should spark your interest for more.
'A guide for Cuntrey men In the famous Cittey of LONDON by the helpe of wich plot they shall be able to Continue reading "Maps of Historic London" »