Genealogy Reports and Charts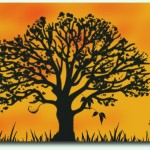 Relationship charts are a great tool for understanding your family tree…when you know how to use them. However, for the genealogy beginner they can be a little confusing.
The purpose of a relationship chart is to help you identify the first common ancestor shared between you and a non-immediate family member such as a cousin.
For example, by looking at the first two rows of a family relationship chart you can see that the first common ancestor you share with Continue reading "Family Tree: Understanding Cousin Relationships" »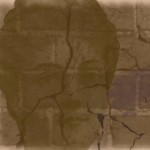 Brick wall busting is all about problem solving and detective work. However before you can begin to break down your brick wall you need to define exactly what the problem is.
The top four most common causes of brick walls:
Unable to identify your ancestors parents
Trouble discovering your ancestors country of origin
Researching an ancestor with a common surname
Finding an ancestor that has disappeared from the records
Your brick wall may even stem from a Continue reading "Brick Wall Breakthroughs for Genealogy Beginners" »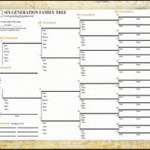 When making family trees it's easy to get lost in the details. All those lines and dates, who's generation one and where do your children go? My hope is that this blog post will get a discussion going around how to address these issues.The Six Generation Family Tree Template you downloaded has three key areas that you need to understand in order to complete your family tree:
Entry Numbers (representing people)
Chart Number (used to sync 7+ generations) Continue reading "Making Family Trees — Tackling The 6-Generation Family Tree Chart" »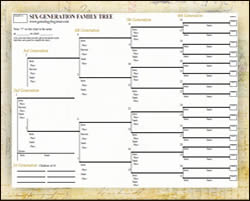 Picture this, you have gathered all of the information for your immediate family and grandparents and are ready to start documenting it. You have looked all over the internet and have found so many types of family tree charts that you are now completely overwhelmed. What type of tree should you use? My advice to the beginning genealogist is…for now… just keep it simple. Start off with your family group sheet and a basic six generation pedigree chart. At Continue reading "About Genealogy Trees" »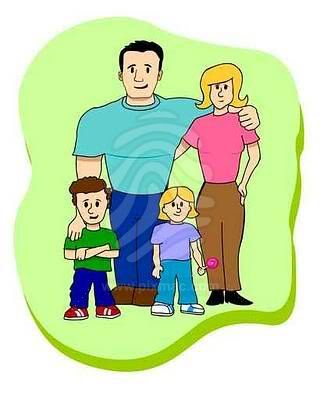 Are you curious about your long lost relatives? You can easily find out about them with technologies that help you create a family tree. Do you want to know how to make a family tree ? A family tree is an account of your forefathers. Usually it is depicted by a genealogy map that shows family connections. Such a record usually contains vital information such as names of ancestors, their dates of birth, place of origin and occupation. Each person Continue reading "How to Make a Family Tree?" »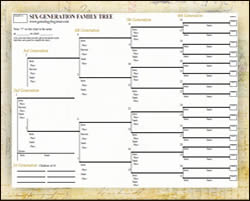 I received an email today where someone who had previously downloaded a family tree chart had written:
"Personally what I have trouble with is where to put people on the tree. Is each tree for each branch of the family? For instance, my husband has 3 siblings, my father-in-law has 3 siblings. Where do I stop on the tree? Having the cousins listed is important."
This is such a comment type of question (and something that Continue reading "How to Make a Family Tree Chart" »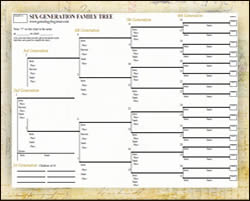 A little while ago we talked about the fact that there are a lot of family tree templates available online. Many of them are extremely fancy and can be very confusing. These decorative templates are great for presentation purposes; however, most people are looking for a simple solution and don't want to spend endless hours trying to understand this box or that branch. I thought I would take this opportunity to describe my approach here at Genealogy Beginner.
Continue reading "Family Tree Confusion" »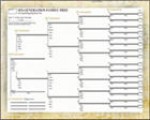 There are a large number of free websites that exist simply for your use in a family history search. These sites contain databases and search capabilities that can quickly aid in determining whether you are on the right path in your search. We suggest you start with a solid Blank Family Tree Template. If you don't know about it already, it is time to become familiar with the Latter Day Saints' extensive Web site, which covers parts of Europe, the Continue reading "Genealogy Search" »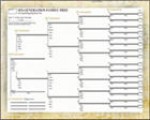 Getting organized is the first and most important step in initiating your genealogy project. A family tree is a chart that outlines the results of a genealogy search. Making a family tree starts with getting your paperwork in order. Starting the search for your own family tree marks the beginning of a private adventure into your personal history. You'll find delightful surprises, family secrets, and heartaches. The treasures you find will be enjoyed by generations who follow.
Getting Yourself Ready For a Genealogy Search
You'll search for documents that can verify family stories – birth certificates, military records, wills, marriage licenses, and deeds. Therefore, It is a good idea to prepare a notebook to organize yourself.
More Info:
To Organize or Be a Genealogy Slob
By: Rudy Coleman
Click Here to Read This Article(will open in a new window)
Continue reading "Genealogy Template Charts" »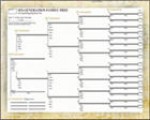 Making Your Family Tree Chart is as Easy as 1-2-3! First, understanding exactly what a family tree is and what it looks like by downloading genealogy charts. This will provide clarity and direction. You are the first entry, then your parents, then your grandparents. If you have supporting documents, write in ink, otherwise, use pencil.  Once you've exhausted your resources at home, it's time to start searching online and elsewhere.
Simply follow these three simple steps and you'll Continue reading "More:How to Make a Family Tree" »