Genealogy and Surnames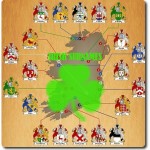 Are you an O'Mally or an O'Neil?
If you are a genealogy beginner in search of Irish surname resources you are in luck because you are among the millions of fortunate family tree fanatics who can draw from a wide variety of genealogy resources.
To get started you might want to check out this fantastic Irish Surname Infographic which gives an at-a-glance overview of the top twenty most common Irish surnames.
Other information you can find on the Continue reading "Irish Surname Resources" »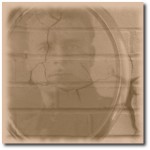 Nothing can stop your family tree research in its tracks like not being able to find your ancestors records. Usually, this boils down to the big four problems of names.
Common names give too many options
Spelling variations lead to confusion
Misspellings can frustrate your efforts
Indexing errors…are a fact of genealogy research
Brick Wall Problems with Common Names
The issue with common names is that they offer too many possibilities. If your ancestor is Joe Smith Continue reading "Genealogy Brick Walls: The Problem of Names" »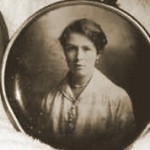 At one time genealogy only focused on the paternal line, following son to father and so on; with the singular focus of a constant surname followed through time. While the contribution of women to the continuation of the species was recognized, it was sadly neglected in terms of genealogical research.
Following descent from the maternal line was considered to be of little account. Thankfully, those days are gone.
The Biggest Family Tree
Researching maternal lines is every bit as Continue reading "Tracing Female Ancestors" »

To trace the Irish origins of a client's Irish grandfather, I recently searched a number of government record databases. The Irish grandfather's name was Thomas Hogan. Feeling confident in pinpointing the specific person, I entered the first name, Thomas, and the family name (surname), Hogan, in the search fields of the searchable database. My confidence quickly diminished, when, unfortunately, the search results did not produce the one and only Thomas Hogan I was looking for. Being patient and persistent, I Continue reading "Broaden Your Ancestor's Name Search" »
By Dakota Caudilla
You'll be surprised with the kind of information you'll unearth when you do a research on your own family name. People you've never known existed, long-lost relatives, and friends who share the same lineage as you! This is what researching your own surname can do for you. If you're not ready for some surprise findings, you're better off leaving all this researching to others in your family.
Researching your own surname can be done through different methods. For one thing, the most popular among all the other methods of researching your own family surname is through the Internet. The wide availability, freedom of use and flexibility of the internet makes it the most popular genealogical research tool known to humankind today!
Try websites like http://www.genealogy.com and you'll see what we mean. By typing in your surname or your ancestor's first and last name, you'll come up with a whole list of possible family members that you can easily fill up your family tree. These tools are generally easy to use and some websites even have communication tools whereby you can contact the possible relative directly too. These websites contain hundreds of millions of family names in their database to help people find long-lost family members.
Continue reading "How to Research Your Family Name" »
Hot off the presses!  The folks over at the Southern California Genealogical Society have announced the availability of their Virtual Surname Wall. This database is free to the public; membership in SCGS is not required. With over a thousand submissions already, data is searchable both by family name and geographic region.
Access the Virtual Surname Wall at www.SCGSGenealogy.com.
…
Where to Next?
Blank Family Tree with Step-by-Step Instructions
…