Introduction to Genealogy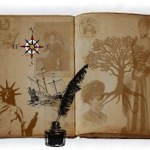 The book Immigrant Women, By Maxine Seller gives insight into the first impressions, hard lessons, joys and sorrows experienced by women who immigrated during the 19th and 20th centuries. In a collection of memoirs, oral histories, diaries and stories, the book records the specific struggles of women striving to build a new life in a new land.
Most of the time we can only imagine what challenges our immigrant grandmothers faced and what they thought Continue reading "Immigrant Women: Our Courageous Ancestors" »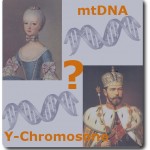 The world of genealogy is filled with family history stories connecting us to famous ancestors. After all, who wouldn't want to include a celebrated historical figure in their family tree?
What if DNA testing could add fact to family fiction?
Recently I ran across a few websites that offered DNA testing for the purpose of matching clients DNA to that of famous historical figures. While I understand the allure of such testing, I have to admit that the skeptic in Continue reading "Genetic Genealogy, Historic Figures and Your DNA" »
 Have you ever wished for a genealogy exclusive search engine that could: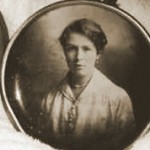 Organize and simplify your family tree research?
Cut out all of the garbage returns and zero in on your specific search criteria?
Do it FAST and FREE
A search engine like this is on the top of my family history wish list and while  it seems that every other genealogy search engine I come across is making claims that their tools use the ultimate in "Intelligent Search" Continue reading "Do Genealogy Specific Search Engines Simplify Your Family Tree Research?" »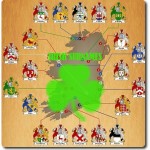 Are you an O'Mally or an O'Neil?
If you are a genealogy beginner in search of Irish surname resources you are in luck because you are among the millions of fortunate family tree fanatics who can draw from a wide variety of genealogy resources.
To get started you might want to check out this fantastic Irish Surname Infographic which gives an at-a-glance overview of the top twenty most common Irish surnames.
Other information you can find on the Continue reading "Irish Surname Resources" »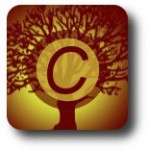 From the novice to the veteran family historian we can all agree that the vast amount of information available online for genealogy research is a great blessing. Therefore, it is more important than ever to become familiar with the ethical practices and etiquette involved in information sharing when it comes to our family trees.
On sites such as Ancestry.com and Find a Grave, a great deal of the information is made available through the contributions of fellow researchers. Thus, it Continue reading "Genealogy: Online Ethics and Etiquette" »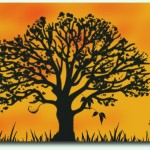 Relationship charts are a great tool for understanding your family tree…when you know how to use them. However, for the genealogy beginner they can be a little confusing.
The purpose of a relationship chart is to help you identify the first common ancestor shared between you and a non-immediate family member such as a cousin.
For example, by looking at the first two rows of a family relationship chart you can see that the first common ancestor you share with Continue reading "Family Tree: Understanding Cousin Relationships" »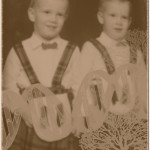 Have you heard the term "Deep Ancestry" a process that uses both mtDNA and Y-DNA to find the most ancient roots on your family tree?
This week Scotland's DNA Project has come forward with some groundbreaking results using this process. Population Geneticist Dr. Jim Wilson of Edinburgh University along with journalist Alistair Moffat reported that the project has found one of Scotland's long lost tribes.
The tribe called the Maeatae lived about 208 AD in the area around Continue reading "Deep Ancestry and a Rediscovered Scottish Tribe" »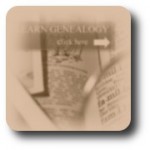 Have you ever wondered why genealogy and family history research is so popular? What is it that drives people to spend so much of their money and time pursuing their ancestral past?
On a personal level it may start with a question of self-identity "Who am I?" or a need to know where we belong "Where do I come from?"
In 1964 psychologist H. J. Sants, coined the term "Genealogical Bewilderment" in describing identity issues in adoptees, Continue reading "Why Learn Genealogy?" »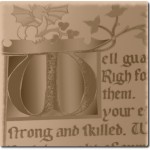 Today's language is quite different from the daily language of our ancestors. Some words and their meanings have all but disappeared from the modern lexicon.
For the Genealogy Beginner this can make reading old documents confusing if not outright frustrating.
Archaic Genealogical References
Recently I was assisting a novice genealogist in transcribing a document from the 1600s that they had been working on for some time. A huge part of the problem they were facing stemmed from an Continue reading "The Language of Genealogy: Understanding Old Documents" »