Sharing Genealogy Information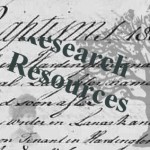 "In the Nineteenth day of March last I went to Salem Village, and lodged at Nathaniel Ingersol's near to the Minister Mr. P.'s House, and presently after I came into my Lodging, Capt. Walcut's Daughter Mary came to Lieut. Ingersol's and spake to me; but suddenly after, as she stood by the Door, was bitten, so that she cried out of her Wrist, and looking on it with a Candle, we saw apparently the marks of Teeth, both upper Continue reading "A Family History of Witchcraft" »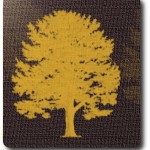 RecordsBase.com is a genealogy website designed to help family history hunters locate US documents to fill out the branches on their family tree. New to the site (in response to a review suggesting more resources would be helpful in this area) are record guides created to help genealogists locate the right records from their collection of over 2 billion public records.
RecordsBase.com's PR manager, Ashley Evans, says,
"Every state and county has its own way of storing public Continue reading "Record Guides at RecordsBase.com" »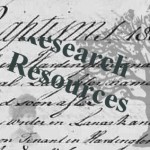 Have you used a wiki for genealogy?
Genealogy wikis are growing in popularity and it is no wonder as they are shaping up to be a fantastic free resource for doing genealogy research.  Not to mention a great way collaborate with others who have similar research interests.
Two genealogy Wikis that stand out are WeRelate (over 2,000,000 pages of information on individuals and families) and Wiki Tree (3.9 million profiles).
Both sites are free use and allow users to upload Continue reading "Genealogy Wikis" »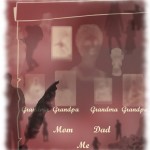 If you have been keeping your eye on MyHeritage.com, you already know that genealogy just got a little easier.
Why?
Because MyHeritage has an amazing new software that can help you find ancestors while you sleep.
The new software called Record Matching is constantly working to compare every individual entered in a family tree on their site to over 4 billion historical records. For users of My Heritage, Record Match will notify you when it has found matching Continue reading "Genealogy Just Got Easier" »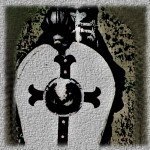 If you are ready to start digging for ancestors that go way-way back …all the way, back to medieval times on the British Isles.
 Here is a website that you should put at the top of your family history list.
People of Medieval Scotland is an amazing database containing 8600 records. This database consists of all known people of Scotland from 1093 to 1314 and it is the culmination of two projects funded by the Arts and Continue reading "Medieval Scottish Roots" »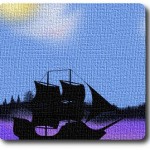 Genealogy beginners looking for immigrant ancestors should head straight over and bookmark The Immigrant Ships Transcribers Guild (ISTG) website.
The ISTG is a volunteer group that has been working since 1998 to transcribe ships lists on a global scale and publish them on the internet. In the years since its inception, the ISTG website has grown to include volumes of passenger manifests.
The scale of the site may make navigating it a little intimidating to the novice family history Continue reading "Ships Lists: Free Genealogy Resource" »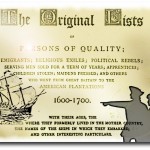 Family Tree fanatics wishing to research the earliest immigrants to the Americas are in for a real treat with this fantastic book published in 1874 and titled The Original Lists.  
 The book will be of great interest to any family history seekers whose family came to the Americas during 1600-1700.
Its contents are comprised of the original lists of: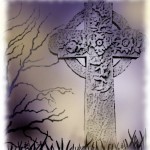 Find a Grave is a FREE genealogical resource that every genealogy beginner should visit and bookmark today.
Founded in 1995 by Jim Tipton, a self-proclaimed nerd with the odd hobby of searching out and visiting the grave sites of the famous; Tipton's goal in the creation of the site was to share his interest with like-minded others.
It was not long before he came to the realization that his hobby had great historical and genealogical significance.
What Does Find a Continue reading "Find a Grave: Free Family Tree Resource" »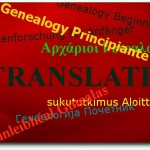 If your ancestors are from Europe, Asia, Russia, South America or another non-English speaking region; you are probably among countless other family tree researchers who will eventually need help translating your genealogy documents.
Although free online translators have become an abundant resource on the net, when it comes to archaic words, idioms or technical terms they may fall short of expectation.
Live translation services can be costly however; there are some wonderful folks out there who offer genealogy translation Continue reading "Free Genealogy Translation Services" »