Genealogy Cemetery Searches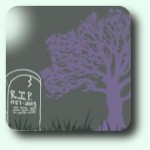 Genealogists have long used cemeteries as a source for finding ancestors in their family trees. Burial grounds are a repository of the history of people, they record lives lived and commemorate deaths.
They are frequently filled with beautiful statuary, touching memorials and every so often …humorous remembrances.
Genealogy Fun
When doing a graveyard search, humor is not likely the first thing most genealogists and family historians have on their minds; the graveyard is a solemn place. However, if Continue reading "The Grave Humor of Genealogy" »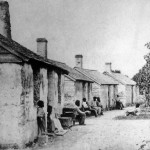 The rare discovery of a 19th century slave cemetery was made in the summer of 2010 by University of Florida anthropologist James Davidson.  The site containing the skeletal remains of six individuals was found on the Kingsley Plantation, Fort George Island, Jacksonville Florida; home to the Timucuan Ecological and Historic Preserve.  Working with the University of Florida's archeological field school, Davidson, who led the expedition says,
"We didn't stumble over this by accident like so many of these Continue reading "November 2011: Discovery Kingsley Plantation Slave Cemetery" »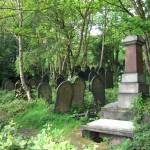 Some people have asked me about gravestone photos. We received a couple of emails on that, so I thought it would be helpful to write a little about the role of graveyards in your genealogy research. They are critical! As you get your hands on death certificates or even learn more about where your ancestors lived, you'll be able to consult the local graveyards to find information on spouses, birth dates, and other family members. Keep in mind that in Continue reading "What To Ask The Crypt Keeper — Genealogy Research at Graveyards" »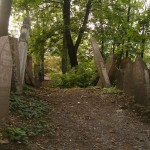 As regular readers of this site you know I'm a big fan of making sure cemetery research is a method used for researching your genealogy and family trees.  Below is an example from Southern Graves (see link below for original post) on how we can find our past generations using cemetery search methods.
The author of the original post writes…
Mrs. Eliza B. R. Mendenhall died almost 160 years ago on December 29, 1848. She was 67 Continue reading "Genealogy Trees | The Role of Cemeteries" »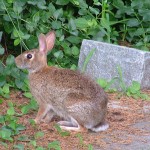 Making a family tree is never an easy undertaking. There are a lot of things to figure out and organize. However, regardless of where you are in the process of making your family tree you'll find that knowing a bit about researching graveyards will make a huge difference. Today, I'd like to reference the works -as I've done often before – of Southern Graves who provides a great little story about the Graveyard Rabbit that I'm sure you'll enjoy.

Continue reading "Making A Family Tree — Graveyard Rabbits" »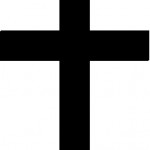 The poetic inscription at the beginning of this article about St. Andrew's Church Cemetery in Darien, McIntosh County, Georgia, reads:
"At the end of this avenue, on high land overlooking the creeks and marshes, Thomas Spalding of Sapelo established his family burial ground."
This short article is part of the Historical Marker Database recently uploaded from Southern Graves, a website dedicated to the history, research and preservation of Southern U.S. cemeteries and burial sites large and small.
The site Continue reading "St. Andrew's Cemetery; Darien, Georgia" »
A press release from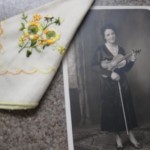 explains how, and why, Footnote.com takes social networking into the past. When a loved one is lost, friends and family members experience a range of emotions from sorrow and grief to comfort. Often, this leads to sharing stories and memories. Until now, it has been a challenge to find a place where these stories can come together to easily be shared, preserved and enriched. At Footnote.com, anyone can create or find Footnote Pages, a space where Continue reading "Facebook for the Dead?" »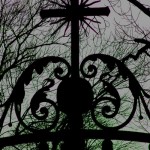 Here is a s quick genealogy tip for searching cemeteries. Sometimes the obvious isn't all that apparent. Remember that in past centuries, almost all people were buried according to ethnic origin or religious affiliation.
So, the tip is: don't waste your time looking in a Presbyterian cemetery for a Catholic ancestor. Sounds obvious now that I've said it, but it is such an easy (and frustrating) mistake to make.
Take care.
…
Where to Next?
Blank Continue reading "Searching Cemeteries — Genealogy Tip" »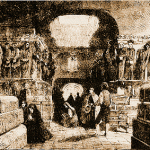 This book will intrigue anyone involved in serious genealogical research, posing a whole new way to uncover family roots and facts through research into cemeteries and their contents. This book has all kinds of great information from funeral art to conducting cemetery surveys. The author, Sharon Debartolo Carmack, covers how to access and interpret death certificates, obituaries, coroner's records, wills, memorial and prayer cards, funeral home records, and mortality schedules. She also outlines the process of locating individual graves and Continue reading "Searching Cemetery Monument Foundations" »