Family Search The LDS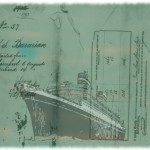 FamilySearch is in the news again with a new project that promises to be one of the most exciting yet for genealogy beginners.
The new project focus is to index U.S. Immigration and Naturalization records as well as passenger lists, border crossing records and passports. The ultimate objective to indexing these records is to make them freely available for family tree enthusiasts looking for their immigrant ancestors.
The variety of information family history hunters can hope Continue reading "Volunteers Needed at FamilySearch" »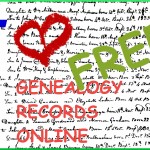 If you have been waiting for new genealogy resources to become available online, your wait may be over. The month of July 2012 saw some great additions to genealogy resources by FamilySearch.
The new additions span the globe from the USA to Asia…some dating from the 1400s.
Keep reading for a complete list of the July's new records: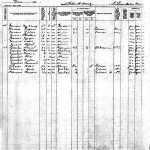 The Family Search website has added over 15 million new indexed records to its Record Search pilot, all from the 1850 and 1870 U.S. Censuses. The records are linked to the digital images of the originals.  The new records can be searched for free at FamilySearch.org (Click Search Records, then Record Search pilot).
Chris

Scotland's Greatest Story: www.ScotlandsGreatestStory.co.uk
Professional family history research & genealogical problem solving
(This posting is from Scottish Genealogy News and Events. Click the link Continue reading "How to Do a Family Tree — Update on New Resource" »