Preserving Your Family Tree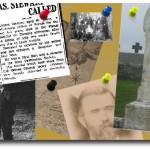 Well it certainly did not take long for family tree fanatics to make use of social media "pinning" sites.
If you are new to social media here is what you need to know about pinning. Pinning is a visual way of sharing your interests via a virtual pin board.  You can create boards based on a singular theme such as genealogy, family tree, family history etc. Ultimately, what these sites do is share links through images. One way to think Continue reading "Pinning your Family Tree" »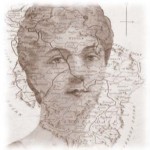 Have no doubt that your family tree research has value beyond the current generations of your own family.
Donating your family history to a local historical or genealogy group is an excellent way to make certain all of your hard work is put to good use. Local Historical Societies and Genealogy groups have a stake in preserving your records for future generations.
How to Donate Your Family Tree
If you are considering donating your family tree research the Continue reading "Donating Genealogical Records" »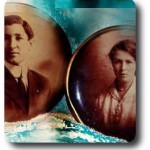 Genealogists and Family Historians are coming up with some wonderfully creative ways to document and share family trees. From video documentary to fine art pieces, the ways we are honoring our ancestors is becoming more and more creative.
Video Documentary Family Tree
Documenting your family tree can become a visual auditory experience with the help of a company called Reel Tributes.
The inspiration for the company came with the passing of founder David Adelman's Grandmother Eunice. Wanting to express her Continue reading "Preserving Family History: The Creative Family Tree" »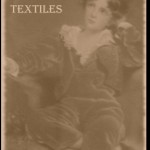 Those interested in climbing their family tree often have a passion for the stories and keepsakes passed from generation to generation.
It is not surprising that they frequently find themselves the guardians of traditions, stories and irreplaceable family heirlooms.  Family heirlooms come in many forms, from jewelry to old diaries to 100-year-old garments like christening gowns.
Being the keeper of the family treasures is a big responsibility and rarely taken lightly.  While some heirlooms are easily cared for, Continue reading "Family Heirlooms: Preserving the Past" »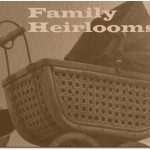 Often making a journey across time and continents, family heirlooms are a solid physical connection to a very personal ancestral past that tend to hold memories, which resonate deep within us.
Those who have held their great-grandmothers wedding dress or read the letters written home from a relative who served in a war understands the deep link felt across the generations. One truth shared by all family treasures is that… it is the stories that accompany them that give them Continue reading "Family Heirlooms: 19th Century Photographs" »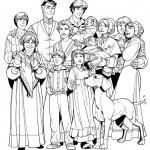 Family History books come in all shapes and sizes however I am not sure many genealogists ever expected to see one in the form of a graphic novel.  The Loxleys and the War of 1812 is a book that records a monumental chapter in Canadian history through the premise of a family history.
The idea to use a family tree to tell the story of the War of 1812 belongs to British expat, Alexander Finbow.  Digging deep Continue reading "A Graphic Family in History" »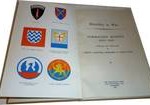 Early in January, our facebook friends told Genealogy Beginner about the exciting genealogy projects you had planned for 2012.  Top among your projects was publishing your family history book.
Genealogy Beginner thinks publishing your family history is an outstanding goal and we want to support you in your efforts.  With that in mind, here is some information that will bring you closer to reaching it.
Publishing your family history book is a big step.  There is more to it than Continue reading "Publishing Your Family History Book" »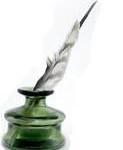 Early in January Genealogy Beginner asked our facebook friends what exciting genealogy projects you had planned for 2012.  Top among your answers were writing and publishing a family history book.
Genealogy Beginner thinks that is an excellent goal.  To help support you in reaching it we decided to dedicate some time to providing information that will bring you closer to achieving it.
Getting Started on Your Family History Book?
Perhaps the hardest thing about writing a family history book is Continue reading "Writing Your Family History Book" »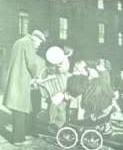 This week Genealogy Beginner attempts to unite our past and present…with hopes for a brighter future…through the wisdom of our ancestors.
No one who has spent time needed to make a family tree will deny the fact our ancestors had it rough, eking out a living through total self-sufficiency.  From cotters in an old world – to – settlers in a new one, it was imperative to survival that they be conservationists by nature.
Before it became a socially conscious Continue reading "A Sustainable Family Tree" »
Ever thought of throwing a Genealogy Family Reunion?  We talk about how to organize and initiate such a reunion in The Step-by-Step Genealogy Guide. It isn't that hard when you have a few basic tips.
First of all, plan the "reunion" around a pre-arranged family gathering (weddings are great.) This way you'll have folks in town anyway. Ask the relative getting married if they'd mind if you had an informal gathering the afternoon after the wedding (maybe at Continue reading "Three Steps to a Genealogy Family Renunion" »