Family History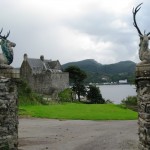 After 20 plus years doing genealogy I can safely say that I have yet to come across a family that does not have an amazing family legend – or two – to share.
Tales of ancestors, who were involved in well-known historical events, descent from famous individuals or claims to medieval castles count among the usual family tales.
These stories, often long established and deeply rooted, become a part of oral tradition as they are passed from generation to generation. Continue reading "Family Lore: Fact or Fiction" »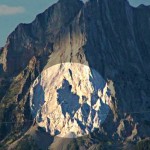 Every family historian knows that woven through the branches of their family tree are family stories and legends distorted by time.
Sometimes however, genealogy plays a role in the legends of entire communities. This could not be truer than in the story of Fernie, a small coal-mining town nestled in a peaceful valley in the East Kootenay region of British Columbia, Canada.
The Tall Tale
While out seeking his fortune in 1887, a young prospector named William Fernie Continue reading "Genealogy, History, Tall Tales & Ghost Stories" »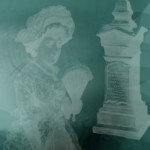 It may very well be the desire to know who we are and where we come from that leads us into family tree research…but it is often the family history stories that keep us going.
The clues we find in the written record such as an accidental or unusual cause of death can take us on a journey into the past: a journey that sometimes concludes in the discovery of an ancestor's tragic end.
Such was the case with Continue reading "Genealogy and Disasters" »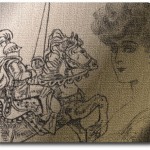 One of the most enjoyable things about researching your family history is learning about some lesser-known historical facts. This can be even more exciting when you discover that your ancestors had a part to play.
For example, it can be a thrilling moment when you discover that there was a knight in your family tree.
It can be a bit of a surprise if you find out that the knight was a woman.
During the middle ages, there were Continue reading "A Family History of Chivalry" »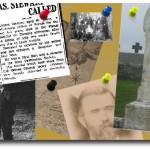 Well it certainly did not take long for family tree fanatics to make use of social media "pinning" sites.
If you are new to social media here is what you need to know about pinning. Pinning is a visual way of sharing your interests via a virtual pin board.  You can create boards based on a singular theme such as genealogy, family tree, family history etc. Ultimately, what these sites do is share links through images. One way to think Continue reading "Pinning your Family Tree" »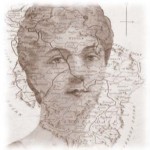 Have no doubt that your family tree research has value beyond the current generations of your own family.
Donating your family history to a local historical or genealogy group is an excellent way to make certain all of your hard work is put to good use. Local Historical Societies and Genealogy groups have a stake in preserving your records for future generations.
How to Donate Your Family Tree
If you are considering donating your family tree research the Continue reading "Donating Genealogical Records" »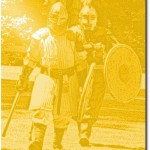 The Merriam Webster Dictionary gives a definition of genealogy as:
an account of the descent of a person, family, or group from an ancestor or from older forms
the study of family pedigrees
Strictly speaking, this is true; it is certainly a good definition of the process and an accurate descriptor of the intent with which genealogy is first approached. However, to those of us who have spent any length of time on this addictive hobby, the study Continue reading "Genealogy: Getting to Know Your Ancestors" »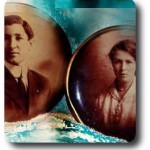 Genealogists and Family Historians are coming up with some wonderfully creative ways to document and share family trees. From video documentary to fine art pieces, the ways we are honoring our ancestors is becoming more and more creative.
Video Documentary Family Tree
Documenting your family tree can become a visual auditory experience with the help of a company called Reel Tributes.
The inspiration for the company came with the passing of founder David Adelman's Grandmother Eunice. Wanting to express her Continue reading "Preserving Family History: The Creative Family Tree" »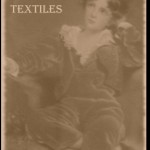 Those interested in climbing their family tree often have a passion for the stories and keepsakes passed from generation to generation.
It is not surprising that they frequently find themselves the guardians of traditions, stories and irreplaceable family heirlooms.  Family heirlooms come in many forms, from jewelry to old diaries to 100-year-old garments like christening gowns.
Being the keeper of the family treasures is a big responsibility and rarely taken lightly.  While some heirlooms are easily cared for, Continue reading "Family Heirlooms: Preserving the Past" »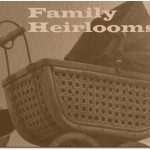 Often making a journey across time and continents, family heirlooms are a solid physical connection to a very personal ancestral past that tend to hold memories, which resonate deep within us.
Those who have held their great-grandmothers wedding dress or read the letters written home from a relative who served in a war understands the deep link felt across the generations. One truth shared by all family treasures is that… it is the stories that accompany them that give them Continue reading "Family Heirlooms: 19th Century Photographs" »