Big Changes at the U.S. Social Security Death Index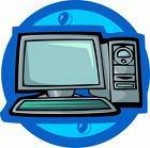 Created in 1936, the Social Security Death Index (SSDI) is the repository holding records of individuals who have lived and died in the US.  This resource has been of great importance to many persons interested in researching their family tree. However, in more recent years this free public searchable database has also been misused by those with less honorable intentions. In fact, the recent changes come about due to the stolen identities of deceased infants, from records that were believed to have been accessed at the SSDI public data base.  For this reason the SSDI has made changes that will negatively affect genealogists and family history researchers with U.S. interests.
About the changes

Death records from the Public Death Master File (DMF) will no longer be accessed and added to the database effective November 2011.  In addition the SSDI is also removing 4.2 million of its 89 million records and will be decreasing new records added by about 1 million per year.
The new records added will come from family members, funeral homes, hospitals, Federal agencies, postal authorities and financial institutions. It is solely state death certificates that will no longer be added. The full notice from the NTIS reads:
IMPORTANT NOTICE: CHANGE IN PUBLIC DEATH MASTER FILE RECORDS
We receive Death Master File (DMF) data from the Social Security Administration (SSA). SSA receives death reports from various sources, including family members, funeral homes, hospitals, and financial institutions.
Q: What change is SSA making to the Public DMF?
A: Effective November 1, 2011, the DMF data that we receive from SSA will no longer contain protected state death records. Section 205(r) of the Act prohibits SSA from disclosing state death records SSA receives through its contracts with the states, except in limited circumstances. (Section 205r link – http://www.ssa.gov/OP_Home/ssact/title02/0205.htm)
Q: How will this change affect the size of the Public DMF?
A: The historical Public DMF contains 89 million records. SSA will remove approximately 4.2 million records from this file and add about 1 million fewer records annually.
REMINDER: DMF users should always investigate and verify the death listed before taking any adverse action against any individual.
Genealogist may still be able to research data from their state vital statistics offices; this however will mean more work as these records are not indexed.
How do you feel about these changes? Join us over at the  http://www.genealogybeginner.com/community/genealogy-news-events/changes-at-the-ssdi#p54 forum for more discussion.