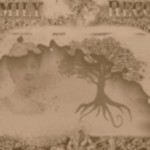 Sometimes the most precious gifts we receive come in the form of a kind gesture from a total stranger.
Such was the case for a Denver woman who received an email this month from a thoughtful stranger in Arizona…1500 miles away. The email contained information about a 150-year-old family bible, an attachment with pictures of the bible and a query as to whether the bible belonged to the Denver woman's family. Together with the pictures was a hand written page Continue reading "150-Year-Old Family Bible Recovered" »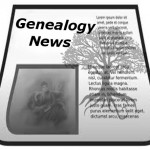 Israeli based genealogy site My Heritage just purchased competitor Geni.com. The purchase will allow My Heritage to acquire billions more global records, making the company a huge competitor in the genealogy market.
The addition of the Geni.com records brings My Heritage up to approximately 72 million registered users. These numbers elevate My Heritage as a serious competitor to Ancestry.com, which had about 1.87 million users as of the first quarter of 2012.  One more point that solidifies Continue reading "My Heritage Buys Geni.com" »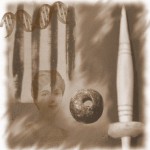 Most people are interested in genealogy as a hobby, an addictive search for a family tree whose roots are yet undiscovered.
In Iceland however, genealogy takes on a broader importance. It becomes a necessity for singles with the natural desire to settle down and perhaps start a family.
Why… because with a current population of about 318,000 people whose ancestors have lived on this isolated island since the late Viking age (approximately the year 870) finding someone you are not Continue reading "Iceland: Genealogy with a Twist" »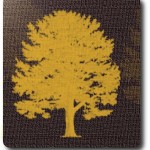 After the huge effort earlier this year to transcribe the 1940 census Family Search is once again making big plans to help genealogists and family history fanatics world wide.
The new project will see the not for profit genealogy giant sending 200 teams around the world to photograph 320 million images of birth, death, wills, immigration and church records from 45 countries.
After being photographed, the images – at a rate of roughly 300 per day – will Continue reading "Family Search: Launches Huge Project" »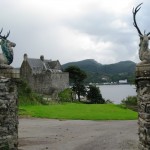 After 20 plus years doing genealogy I can safely say that I have yet to come across a family that does not have an amazing family legend – or two – to share.
Tales of ancestors, who were involved in well-known historical events, descent from famous individuals or claims to medieval castles count among the usual family tales.
These stories, often long established and deeply rooted, become a part of oral tradition as they are passed from generation to generation. Continue reading "Family Lore: Fact or Fiction" »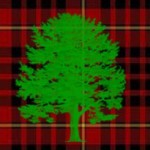 Today, Scotland's People, the popular website for Scottish Genealogy made public the wills and testaments of 267,548 people.
The collection, held by the National Records of Scotland includes the last wishes of persons who died in the country between1902 and 1925.
Records that may be of particular interest to genealogists and historians are the last wills and testaments of:
Poorhouse inmates
WWI soldiers
Suffragettes
Victims of the Titanic disaster
Over 35 millionaires
Records keeper for Scotland and acting registrar general Continue reading "Scotland's People Publish Wills: 1902 and 1925" »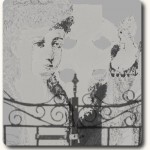 A skeleton excavated in 1992 at London's historic Crossbones Cemetery has puzzled archeologists from the Museum of London for several years.
A team of forensic scientists and historical researchers from The Center for Anatomy and Human identification at Dundee University takes on the enigmatic case. Using scientific methods and following a trail of genealogical records, the team endeavors to discover the identity of the skeleton nick named "Crossbones Girl" and the circumstances that led to her death.
Crossbones Continue reading "Genealogy: Solving History's Mysteries" »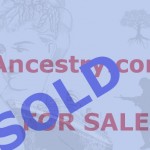 Thank You Ancestry.com for the countless Family Trees that have been built due to the access you have provided.
Thank you for the Census, Passenger lists and military records: not to mention the numerous collections and genealogical documents dating back to the 13th century.
Ancestry.com has been providing service to genealogists around the world for the past 15 years. Starting out in the 1980's as Ancestry Inc: back at the beginning of online research when family history Continue reading "Ancestry.com: SOLD" »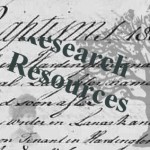 "In the Nineteenth day of March last I went to Salem Village, and lodged at Nathaniel Ingersol's near to the Minister Mr. P.'s House, and presently after I came into my Lodging, Capt. Walcut's Daughter Mary came to Lieut. Ingersol's and spake to me; but suddenly after, as she stood by the Door, was bitten, so that she cried out of her Wrist, and looking on it with a Candle, we saw apparently the marks of Teeth, both upper Continue reading "A Family History of Witchcraft" »