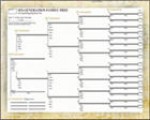 Hello there. Thank you for visiting us here at Genealogy Beginner. We have a great 6-Generation family tree that you can download. Click here to download your template
Continue reading "Download a Blank Family Tree Template" »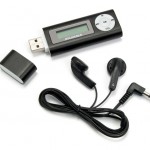 We've just reached 100 Facebook fans and to mark the occasion we're doing to do a drawing among those who have joined the FB Genealogy Beginner community.
Click "Like"  or add a "Comment" on our genealogy Facebook page. We'll do the drawing Monday 12/05/11 and mail this great Synvania 2GB MP3 Player/ Voice Recorder to the lucky winner.
We think you should use this to whisper verbal notes excitedly from the library stacks as you dictate the details of Continue reading "Facebook Drawing — Sylvania 2GB MP3 Player/ Voice Recorder" »
The following was contributed by an Irish relative in County Sligo, Ireland. He will be a guest contributor from time to time. The following was written in response to a comment on an earlier blog post of July 22, 2008.
A visitor has made a welcome comment as to what evidence I have regarding St. Bridget's status. There is no direct evidence, but there are two bits of deductive evidence which I consider compelling.
What direct evidence we have comes Continue reading "St. Bridget the Virgin? Take Two" »
The season is upon us – only one day left until Passover-Pesach-Pessah-Pesaj (choose your favorite spelling!) begins. Among Conversos in the US and elsewhere, the holiday is known as Santo Moises, and families gather to tell the story of Moses behind closed doors and covered windows.Pesach is the ultimate Jewish family immigration story as…
Read more at http://tracingthetribe.blogspot.com
(This posting is from Tracing the Tribe – The Jewish Genealogy Blog . Click the link to view the full article from Continue reading "Passover memories: NYC, Teheran, LA" »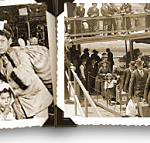 The team at Genealogy Beginner is proud to provide the first, step-by-step digital genealogy training that is also fully supported by professional genealogists.  We've taken over 8 years experience delivering genealogy training services and guides and combined them into the most comprehensive, yet fun, and easy to follow genealogy training available online:
Unit 1: Introduction to Genealogy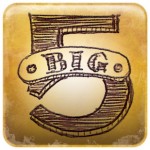 I know. Who can get excited about Standards of Proof? Only anyone who wants to avoid the disappointment of false starts, wasted effort, and common fledgling mistakes.
After months of work, there is nothing more disheartening than discovering that your results are in question. Consider the lady who took a round trip to Scotland to visit the town of her ancestors, only to realize on her return that she had visited the wrong town — or the two fellows who Continue reading "Lesson 1: The Big Five" »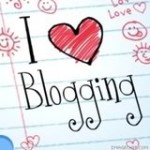 Genealogy Beginner was rated within the top 50 Best Blogs for Genealogy Geeks online by Online University.  We're proud to share the spotlight with some great fellow genealogy bloggers.  You can check out the full list at Online University.  They break the list up into four key sections:  General, Specific Research Projects, Libraries and Resources, News.
The number one blog for each category included:
Guest Post by Nick Capallero
Anyone involved in genealogical research knows about the difficulty in tracking long lost family members, in obtaining and organizing official records and placing them in an easy-to-use family tree for all the family. Although nowadays one can get help online, a good and trustworthy genealogy research tool, specializing in finding ancestors and advancing our family research, is essential.
Continue reading "My heritage: The Family Friendly Search Engine" »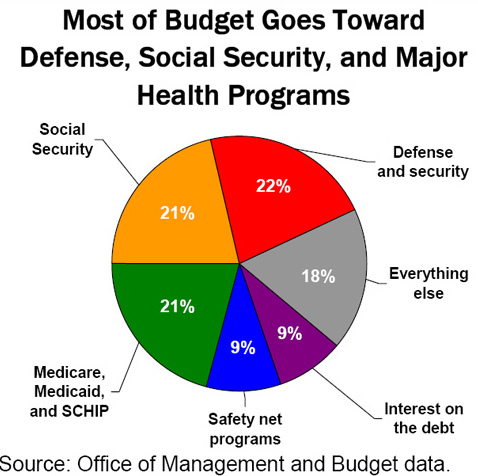 Did you know that any United States citizen living in the US on or after 1936 is required by law to have obtained a Social Security Card. A Social Security Card is obtained by filing a Social Security Application. Social Security Applications are a part of the public record. The Social Security Application requires the applicant to state their mother's and father's full name. Very helpful to someone researching their family tree. To get access to these public records, you Continue reading "US Social Security Office for Genealogy" »
Ever thought of throwing a Genealogy Family Reunion?  We talk about how to organize and initiate such a reunion in The Step-by-Step Genealogy Guide. It isn't that hard when you have a few basic tips.
First of all, plan the "reunion" around a pre-arranged family gathering (weddings are great.) This way you'll have folks in town anyway. Ask the relative getting married if they'd mind if you had an informal gathering the afternoon after the wedding (maybe at Continue reading "Three Steps to a Genealogy Family Renunion" »