Articles and Tips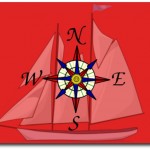 Genealogy beginners in the US will be happy to learn that findmypast has launched a new search site tailored to family history hunters across the pond.
The new site titled findmypast.com is geared towards helping the descendants of UK immigrants conduct family tree research with records specifically tailored for US Family History researchers.
The records can be searched by: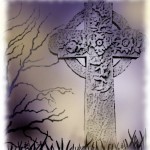 Find a Grave is a FREE genealogical resource that every genealogy beginner should visit and bookmark today.
Founded in 1995 by Jim Tipton, a self-proclaimed nerd with the odd hobby of searching out and visiting the grave sites of the famous; Tipton's goal in the creation of the site was to share his interest with like-minded others.
It was not long before he came to the realization that his hobby had great historical and genealogical significance.
What Does Find a Continue reading "Find a Grave: Free Family Tree Resource" »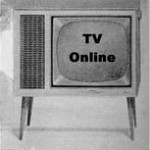 With the new season of NBC's Who Do You Think You Are now regularly scheduled for Friday nights 7/8c and the BBC program Finding Your Roots set to air on March 25, it may seem that genealogy addicts would be getting their family history fix.
However, if you just cannot get enough, there are a number of excellent programs that will help tide you over. Some of them may be your old favorites, while you can enjoy others as new-to-you. Continue reading "Genealogy TV Favorites" »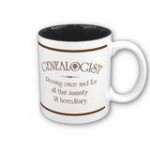 A resident genealogist is a professional on staff at a library, archives or even on a genealogy website who is there to provide family tree research advice and guidance, particularly to genealogy beginners.  A quick question to the resident genealogist may save you time as well as a great deal of frustration and it can be a lot of fun.
If nothing else your Genealogist in Residence is almost certainly, part detective and part historian. A website with a resident Continue reading "What is a Resident Genealogist?" »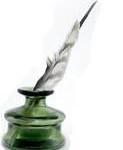 Early in January Genealogy Beginner asked our facebook friends what exciting genealogy projects you had planned for 2012.  Top among your answers were writing and publishing a family history book.
Genealogy Beginner thinks that is an excellent goal.  To help support you in reaching it we decided to dedicate some time to providing information that will bring you closer to achieving it.
Getting Started on Your Family History Book?
Perhaps the hardest thing about writing a family history book is Continue reading "Writing Your Family History Book" »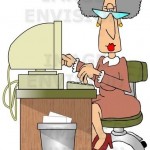 Among the many tools available to genealogy researchers, one that beginning genealogists may not be as familiar with is Google Scholar. Although this wonderful tool is not likely to lead you to any major records databases, it can however direct you towards relevant-to-you information sources for your family tree research.
Using Google Scholar will also save you a good deal of time. Time you may otherwise spend sifting through millions of hits from common search engine queries.
Google Scholar for Continue reading "Using Google Scholar for Genealogy" »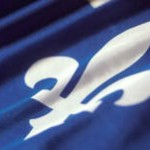 The genealogy of Upper Canada and/or French Canadian genealogy are amongst the most difficult spheres of ancestral research.  This is true not only for the genealogy beginner but also for professional genealogists.  Although this area may have some of the best preserved and indexed records in the world it is also one of the most confusing to investigate. This is true for several reasons, most of them being due to historic and multi-cultural influences such as language and the cultural Continue reading "Genealogy Beginner's French Canadian Genealogy Tips" »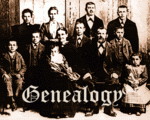 Most beginning genealogists very quickly become familiar with the LDS Family Search site.  No surprise there, as Family Search has 2.34 billion free searchable records currently indexed.  Millions of family history enthusiasts regularly use the search fields on the home page to explore these records. However, when this search tool fails to result in finding an ancestor, many beginners give up; believing the record they are searching for is not there.  This is unfortunate, as there are 312.4 million names Continue reading "LDS Family Search: How to access un-indexed records for the Genealogy Beginner" »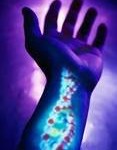 In 1997, a story hit the presses about an English Schoolteacher who was genetically linked to a 9,000-year-old skeleton known as Cheddar Man. Since then genealogy researchers, beginning genealogist and pretty much everyone interested in researching their family tree has become interested in genetic genealogy. However, it was not until 2008 that the genealogical community began to make great strides in using this research method. Today several genealogy groups and genetic researchers offer services that can map your DNA and Continue reading "Genetic Genealogy: What is it, how does it work and why should I be interested" »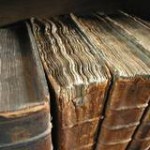 The Internet Archives is front-page news for all beginning genealogists and family historians. Internet Archives is taking a lesson from the lost library of Alexandria.  Alleged to be the greatest repository of knowledge in the known world, the Great Library housed books written by the most renowned scholars and philosophers: but all that was lost when it burned to the ground. In collaboration with the Smithsonian and the Library of Congress, The Internet Archives is actively working to digitize and Continue reading "A Well-Kept Secret: The Internet Archives is an Amazing Resource for Genealogists" »