Make a Family Tree with the "Ancestry Toolbar"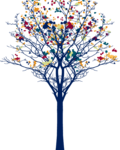 There are a lot of great resources out there to help you make a family tree. One of which is the great work done over at Ancestry.com. Recently the Ancestry Insider wrote a great review of how to use Ancestry.com to make a family tree. Specifically, they focus on how you can make a family tree with much more ease than would otherwise be the case by using the browser toolbar.
(See bottom of post for original article that I've summarized below)
Here are some highlights:
"To do what?" you ask? The Ancestry Toolbar.
Basically, it's a browser toolbar that lets you attach information and photos you find on the Internet to your Ancestry member tree.
I love this concept. I still need to try out their implementation, however. Attaching a record you find on the web to your Ancestry member tree is analogously to attaching records that you find on the Ancestry.com website. This is really slick stuff and is another step forward in allowing researchers to pursue "source-centric" genealogy.
More information about the Ancestry Toolbar can be found in the Ancestry Toolbar Help.
Notice: The Ancestry Insider is independent of Ancestry.com and FamilySearch.org. The opinions expressed herein are his own. Trademarks used herein are trademarks or registered trademarks of their respective owners. The name Ancestry Insider designates the author's status as an insider among those searching their ancestry and does not refer to Ancestry.com. All content is copyrighted unless designated otherwise.
I enjoyed this article very much and I hope you too find that this short article makes it easier for you to make a family tree.
(This posting is from The Ancestry Insider)