A Family Tree Search Sunday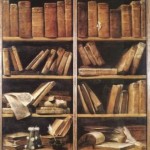 This is a neat idea that more communities should consider. What better way to show residents how their tax dollars work than a family tree search Sunday. This story from the Scarborough Evening News reports that residents of Scarborough will be welcome to participate in a unique event every Sunday. It is a day set aside to help research their family trees. The Council Records Office in North Yorkshire County is taking registrations for a family history "day school" intended to aid beginning genealogists in their initial research.
The Sunday sessions will provide access to parish and non conformist records as well as give lessons on how to use census and registration records. The study days will be headed by Jackie Depelle, a local history tutor and Records Office staff will be on hand to assist participants.
Read the full article …
Too bad it isn't a bit closer to home.
…
Where to Next?
…